(Printed + PDF) Joker/Crow Romance Route R18 zine ⭐⭐⭐⭐⭐⭐⭐⭐⭐⭐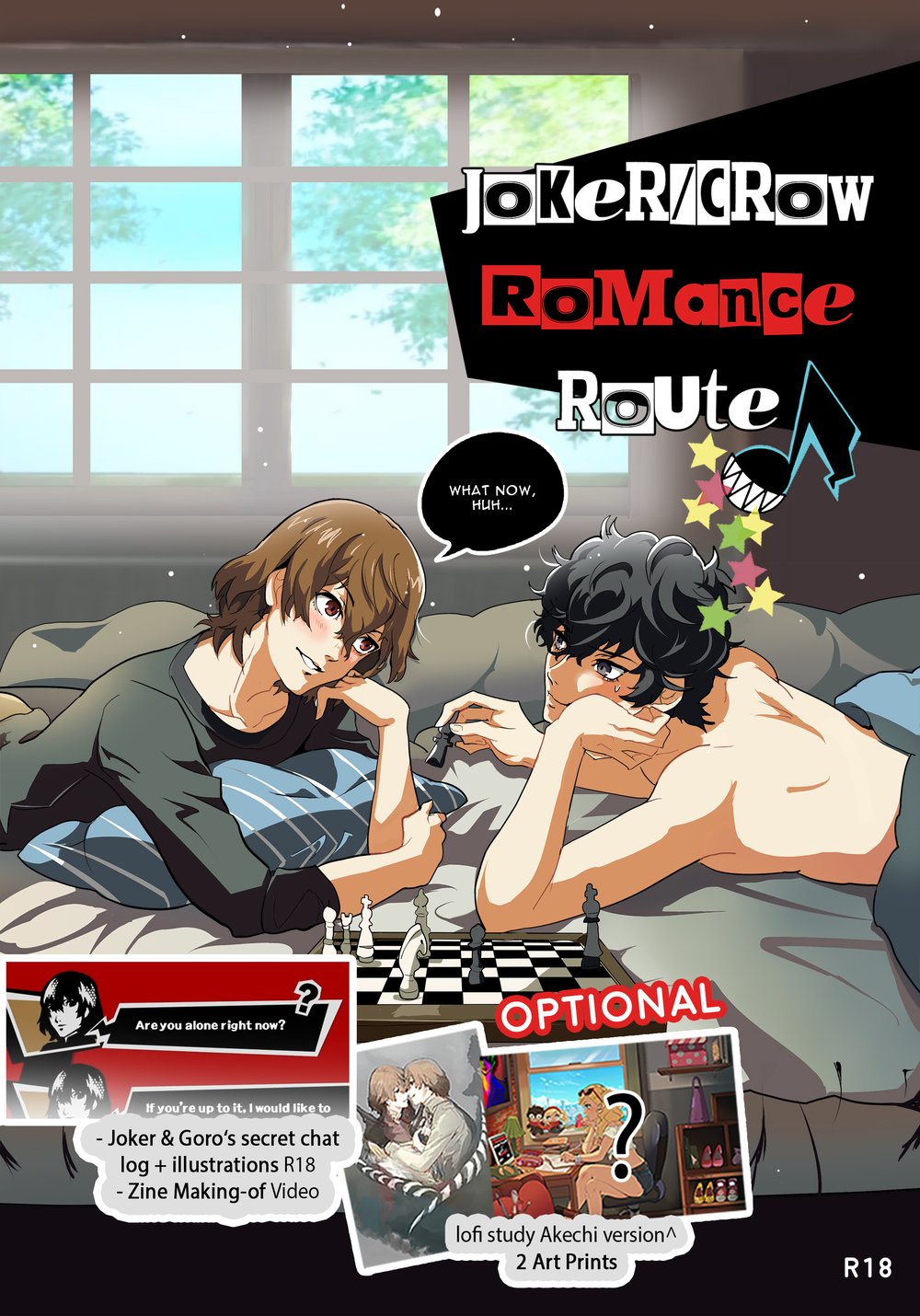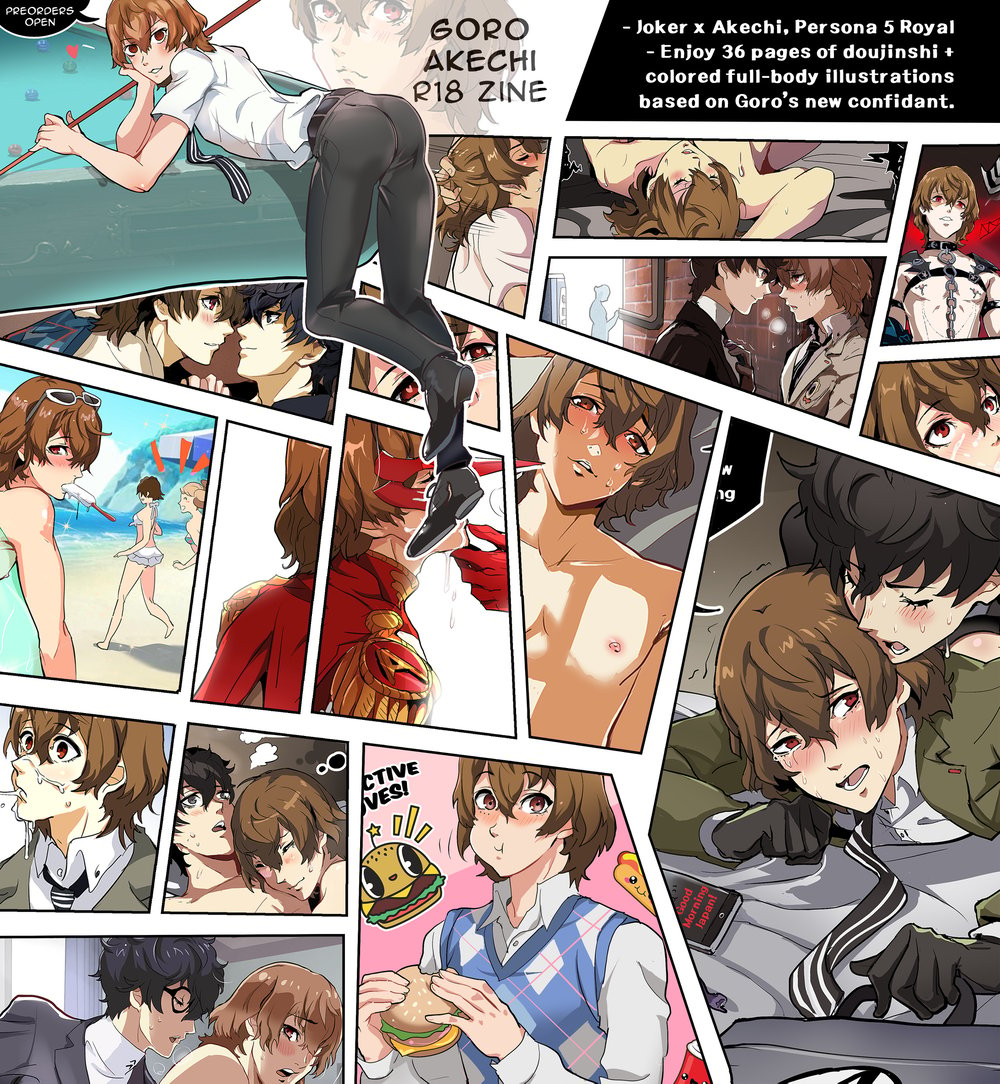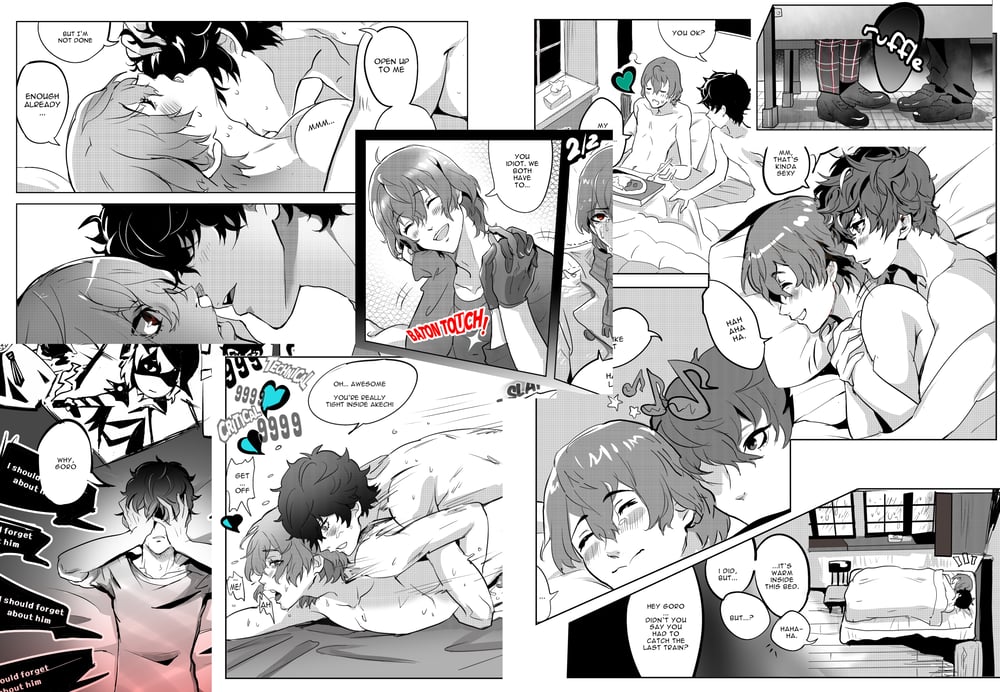 - If you'd like me to sign with a personal message or doodle I'm happy to, let me know in the order comment!
- Printed art zine, R18
- Joker x Goro Akechi
- 40 pages
- Doujinshi + colored full-body illustrations drawn by me (goro_orb)
- Cute, sexy, romantic and entertaining ShuAke comic based on Akechi's confidant in Persona 5 Royal.
- Size of the printed zine: 148x210 mm (8.3 x 5.8 in)
- Discreet Packaging
Ready to be shipped!
*****Bonus options:*****
- Joker & Goro's secret chat log
7 wild extra pages of Goro and Joker sexting with additional R18 illustrations.
(delivered digitally)
- Making-of this zine (Video with commentary, bonus sketches, delivered digitally)
- 2 Art Cards (Akechi lofi study pose (8.3 x 5.8 in); Akechi & cognitive Akechi (postcard-sized)